Tisha b'Av (August 6th/7th) is the day the Jewish people mourn the destruction of the First and Second Temples and other tragedies that have befallen them on or around this date. The Shabbat immediately after Tisha b'Av is called Shabbat Nahamu (Sabbath of Comforting) when the first chapter of Isaiah 40 is read in the synagogue. "Nahamu, nahamu (Comfort ye, comfort ye) my people." This is the first of 7 weeks of consolation with readings from the prophets, leading up to Yom Kippur, the day of national repentance.
The Hebrew root NHM (sigh, groan, breathe deeply) expresses intense feeling and is most often translated as comfort in the Bible. "His sons and daughters rose up to naham/comfort him, but [Jacob] refused to be NHM and he said, "I will go down to the grave mourning. Thus his father wept for him" (Gen 37:35). "How then can you NHM me with empty words?" (Job 21:34). "As one whom his mother NHM so I will NHM you; and you will be NHM in Jerusalem" (Is. 66:13). Thy rod and thy staff, they NHM me (Ps. 23).
It is somewhat surprising that in some passages NHM is translated regret. We read that God was grieving and "NHM that he created man" (Gen 6:6,7). "He NHM that he made Saul king"
(1Sam.15:11).
NHM is also translated repent/change one's mind. In Jeremiah chapter 18, because the clay wasn't responding to the potter ("the vessel was spoiled in his hand") he had to remake it or destroy it. Right after this dramatic object lesson the Lord clearly made known His intentions for Israel and the world: "If a nation turns from its evil then I will naham of the disaster I had planned to bring it. (18:8)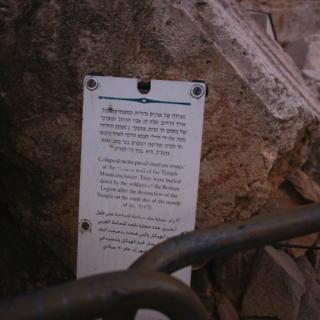 The statement that God NHM/repents here (and in many other verses) can be perplexing when we read scripture that says, "God does not NHM." But those 2 passages (Num. 23:19; 1Sam.15:35) say specifically that "God is not a man that lies and naham (repents/changes mind)." The point is obvious. God is not capricious. But in his mercy he will NHM in response to our repentance and behavior. The different English words translating NHM attempt to portray the depth and range of emotion and meaning in different situations. "Nahamu, nahamu, my people, says your God ... prepare the way of the Lord; make straight in the desert a highway for our God ... and the glory of the Lord shall be revealed (Is.40:1-5).
So rend your hearts and not your garments, and return to the LORD your God. For He is gracious and compassionate, slow to anger, abounding in loving devotion, And he NHM from sending disaster. (Joel 2:13)
May the Lord have mercy on the leaders of our countries and give us all hearts willing to regret, repent, and be comforted.
Blessed be the God and Father of our Lord Jesus Christ, the Father of compassion and the God of all comfort, who comforts us in all our troubles, so that we can comfort those in any trouble with the comfort we ourselves have received from God. (2 Cor.1:3,4)